The Cottesmore Hunt


On 1st July 1916 at 07:30, the battle of the Somme started. By nightfall, 58,000 men of the British forces were casualties of which 20,000 were killed. It was, and remains, the single most disastrous day in the history of the British Army. When the battle ended in mid-November, over one million men of both sides had been killed or injured. Many were from the Royal Leicestershire and Royal Lincolnshire Regiments, regiments that, along with the local cavalry regiments (held back for the breakthrough that never came) provided a cadre of young men who hunted regularly with the Cottesmore, Quorn and Belvoir. Some continued to do so when on leave; all too many never would. Click on the British Legion poppy to see how you can help the living.
---
KENNELS OPEN DAY
Saturday 27th August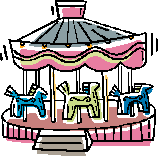 Hound Racing
Family Dog Show
Terrier Show £100 Champion Prize and Terrier Racing
Lurcher Show £100 Champion Prize
The Countrymanís Weekly Qualifiers for Terriers and Lurchers
The Working Terrier Federation and Earth Dog Running Dog Qualifiers
Tours of the Hunt Kennels
Digging Contest
Tug of War Competition
Side Stalls
Merchandise
Tombola
Grumpy Huntsman Bar
BBQ - Teas - Ice creams
What more could you want? See the flyer in the Downloads area (opposite=>) for location and contact details
---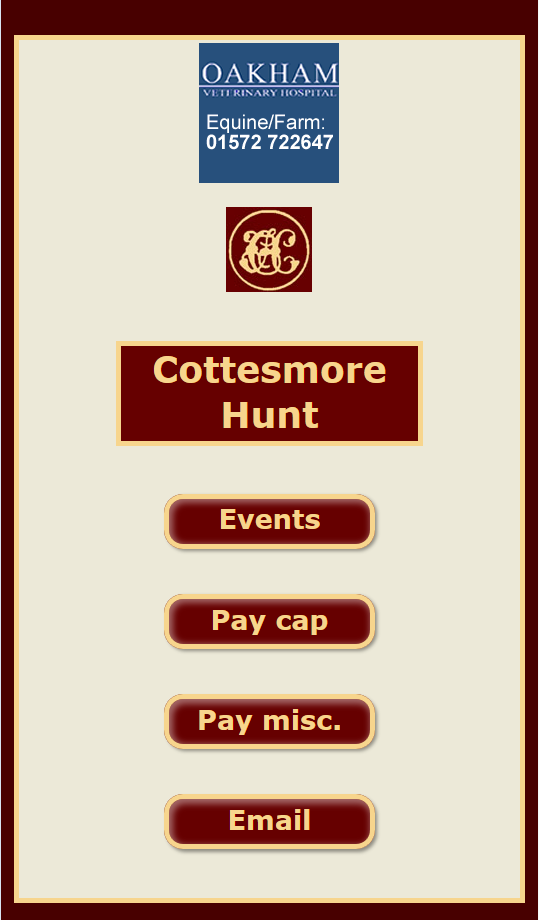 SMARTPHONE? TABLET?
Via the CH's popular smartphone 'app' you can now make online payments for caps and other items and email the CH and MHC (and other) Secretaries— all via the app. This is complementary to the online payment pages of this website (see below) - you can use either, whichever is more convenient - and they offer the same facilities.
See the Help / Newsfeeds page for more details.
And, at the top left-hand corner of
this
page, you might have noticed a small yellow or maroon box with three bars. Clicking it displays the menu vertically instead of horizontally and in much larger lettering. This is to help:
users of smartphones (that have small screens usually held vertically)
those with a visual impairment
---
Pay online here...
You can now pay online on this website for caps (hunting days) and for fun rides and other events (unless otherwise indicated): see the Hunt / Pay cap and Hunt / Pay misc. menu items. We accept payment in other currencies as well as GB pounds; in particular our visitors from the USA can now pay for their caps in US dollars.
Subscriptions must still be paid by cheque or FPS/BACS bank transfer accompanied by a subscription form available from the Secretary (see the
Contact
page). Payment of subscriptions by instalments is available by prior arrangement with the Secretary.
CHSC merchandise must still be bought in person or by post.
---
Welcome
Welcome to the Cottesmore Hunt's website. Within our site you will find the history of the Hunt and its supporters club, an account of the breeding and bloodlines of our famous hounds, a description of our country (the area we cover) with an interactive map highlighting points of interest, a who's who of officials and staff, details of the different subscription packages, calendars for our future social events, a list of what we currently have on sale in our memorabilia shop and details of how to get in touch with us. There are also details of (or links to) our other related activities such as point-to-point racing, Pony Club and the Hedge-cutting Society. We also — as you will have seen — carry advertisements. Please give your business to our advertisers: help them to help us.
The government ban in February 2005 led to some changes in the way hounds are permitted to hunt while remaining within the law, but although second-best to traditional foxhunting, excellent sport is still possible using a combination of laid trails and flushing to a bird of prey for the bird itself then to hunt.
"For the truest sport, the straightest foxes, for perfection of country, for long runs and fast runs, commend us to the wild pastures of the Cottesmore. A wide spread region scarcely inhabited; ground that carries a scent in all weathers; woodlands which breed a travelling race; and mile upon mile of untracked grass, where a fox will meet nothing more terrifying than a bullock — no wonder, then, the finest runs of the season are with the Cottesmore; that more hard riders and grand horses are present when Ranksboro' is drawn then are ever mustered elsewhere; or that the Punchbowl and Stapleford are names to make us stir in our chairs..."
So said Edward Pennell-Elmhirst ("Brooksby") in 1882. Those familiar with the area will realise that the country has changed a bit since then. But the Cottesmore's famous hounds have more than kept pace with these changes: they are lighter and more athletic than their forebears and are better able to follow a weak scent amid exhaust fumes and the distractions of modern agriculture.
From 1666 until 2005, the Cottesmore (say 'Cotsmore'*) had hunted foxes with hounds in and around the ancient English county of Rutland. In spite of the construction of Cottesmore airfield in 1935, the completion of Rutland Water reservoir in 1978 which removed 3100 acres (1255 hectares) of hunting country, widespread national hunt saboteur activity in the late 1980s and the 2004 Hunting Act, the Cottesmore continues to flourish, hunting within the law. Its country converges with that of its neighbours the
Quorn
and the
Belvoir
(Duke of Rutland's Hounds) in the Leicestershire market town of Melton Mowbray which in its heyday was a magnet for foxhunters worldwide and now has the UK's only
foxhunting museum
.
* - from Cott's Moor
350 years and still going strong. For'ard on!